SPECIAL OFFER: Start with 2 months on us!
Stop Wondering & Start Selling for Just $99
Join 22,500 dealers who are selling more with our traffic, leads, and software suite for less than anyone else.
$99 covers you to September 1!
Results You Can Count On
From a Top-Rated Software
N

Access to millions of Carsforsale.com shoppers

N

High-traffic personalized Dealer Website

N

#1 rated Dealer App for on-the-go management

N

35+ top tools to grow your business
See How We're Helping Dealers Sell More
Exposure, leads, and a full suite of software for just $99. It's that simple.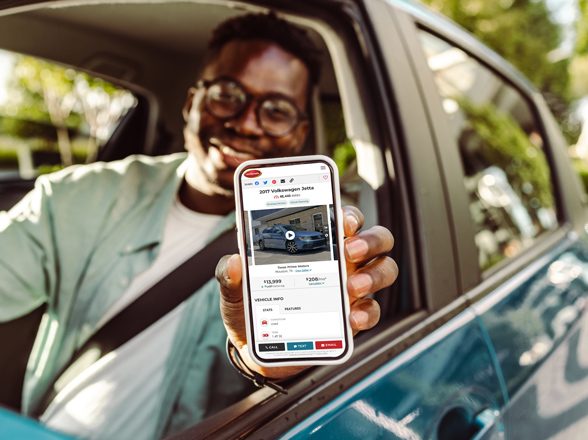 Carsforsale.com Traffic
Gain access to active Carsforsale.com shoppers during some of our highest months of traffic.
Essential Lead Growth
We're seeing a 39% year-over-year lead jump! Get your share and respond with our RapidReply Messaging System.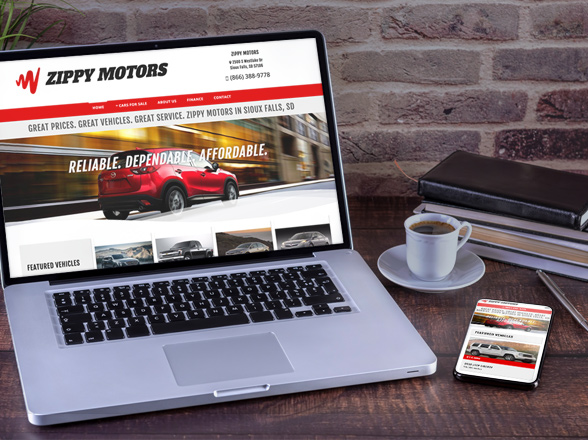 Dealer Websites That Deliver
Mobile-friendly and Google-preferred, our websites are proven to increase traffic and deliver customers to your door.
More Bang for Your Buck
We include all the extras, at no extra cost to you.

#1 Dealer App
Manage inventory, leads, and everything in between, wherever you are.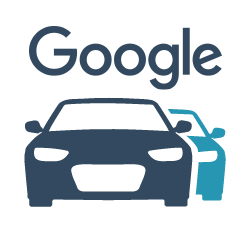 Google Vehicle Listings
Feature your vehicles prominently on Google.
Vehicle History Reports
Free reports each month, included in your service.

"Carsforsale.com has really changed car selling for us. Our reach is much further and we can quickly advertise our sales and new inventory!"
Lauren K. | Manager
Ready to start selling more? Call us to get started!

Dealers Say We're a
4.7 Star Service!
With over 11,000 positive reviews on Capterra, G2 Crowd, Driving Sales, the App Store, and the Google Play Store, we have a feeling you're going to love us too.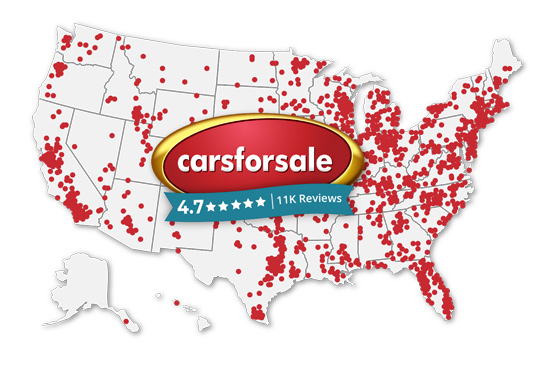 SERVICE TO SEP. 1
Start With 3 Months for Only $99
Just $99 a month after promo. No contracts, no hidden fees.
Carsforsale.com, your trusted dealership partner  |  Solutions highly rated by thousands of dealers
This offer is available for dealers without an active Cars For Sale account. Service is just $99 per month after promo period.