Always One Low Price. Unbelievable Value at Just $99.
Discover how our powerful, simple tools can work for you. Get it all for the guaranteed low price of just $99 a month.
Learn More
Sign Up Online
The 2 Minute Demo That Will Change Your Business
Your Complete Suite of Dealership Solutions
Software worth thousands, yours for only $99.
(Yeah, we're serious)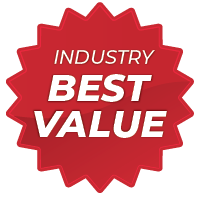 $99
/MONTH
No Contracts
No Hidden Fees
No Tiers
Don't pay more to get more. Get it all with Cars For Sale.
N

Carsforsale.com Exposure

N

Carsforsale.com Dealer Inventory Page

N

Virtual Shopping Badges

N

Video Test Drives

N

RapidReply Phone, Text & Email Leads

N

Lead Management

N

Lead Reports

N

Google-Preferred Auto Dealer Website

N

Integrated Website Services

N

Search Engine Optimization (SEO)

N

Google Vehicle Listings

N

Facebook Scheduling Tool

N

Dealer App
N

EasyList VIN Decoder

N

Inventory Distribution

N

Inventory Imports

N

Inventory Management

N

Inventory Merchandising

N

Inventory Analytics

N

Inventory Pricing Tool

N

Vehicle History Reports

N

Photo Overlays

N

Digital Channel Setup

N

Loan Application Integration

N

Sales Reporting

N

Digital Paperwork
Join 22,500+ auto dealers nationwide who choose Cars For Sale to power their business!
"Carsforsale.com is an awesome deal and we started getting leads immediately. A responsive website, real-time leads, and a simple platform – it's a total upgrade!"
"I've been with them for over 7 years and I wish I had found them sooner! They have tons of great tools for advertising, vehicle history, paperwork, and more. You name it, they've got it!"
"The overall experience with Carsforsale.com is superb. I realize how much effort and time I was wasting before. With all the tools, I can't imagine being without it."
How quickly is my account active and inventory published?
We respect your time and can have your account active in as little as 15-20 minutes on your very first call! Once your account is active, you can customize your settings and add your inventory, which will publish to Carsforsale.com platforms instantly. You can also set up your inventory distribution in a click and have your inventory published across the digital world in 48 hours or less.
Learn More about Inventory Distribution.
Why is your service so inexpensive? What's the catch?
The answer is simple. We believe in value. We always keep our dealers' best interest in mind by offering the best products at the lowest prices in the industry. Our Midwest roots keep us honest and focused on providing exceptional service and unheard-of value. And there are never any contracts or hidden fees, it's just easier that way! 
It's our way of life and our way of doing business. We think you'll like that. 
Can I set inventory, staff and business preferences specific to me?
Yes! Our Account Center system allows you to customize your dealership information, your staff assignments and business preferences like hours, dealership history and programs you offer. You can add as many users as you need, and can customize system access specific to each user to ensure business management and forward progress.
Will you work with my current inventory, marketing or other partners?
Of course! We work with hundreds of partners in the automotive industry – from integrated website services to marketing performance tracking and inventory distribution partners – we have you covered. On the off chance you work with someone we're not currently integrated with, let us know and we'll see what we can do to help. 
How long do dealers stay with Carsforsale.com?
We love this question! We work with over 22,500 auto dealers across the nation and, on average, our dealers stay with Carsforsale.com for over three years at a time. Over 75% of our dealers have been with us for 4 years or more! Of the few dealers that depart, nearly 50% come back. We think you'll like us as much as they do.
Get our full Suite of Solutions today for just $99/month. No contracts. No set-up fees. Just dozens of powerful tools.