Carsforsale.com Exposure
Big time reach. Digital car shopping expertise. Millions of active car buyers every month! It's no wonder we're one of the most popular car shopping websites in the U.S.
Let's Get Started
866-401-9778
100M Annual Car Shoppers.
It's Time to Say Hello!
Exclusive, first-party leads only.
Sell sooner, grow faster.
Our dealers average 45 first-party leads every month, making Carsforsale.com leads less than $3 a customer! We dare you to find a more cost-effective lead generator anywhere.
If you're paying thousands each month to reach buyers, it may be time for a change.
10M
Monthly shoppers that become thousands of monthly leads for dealers
5:41
🥇  Shoppers spend more time on Carsforsale.com than any other platform
45
Average monthly leads our dealers received last year with our software
86% of car shoppers choose online listing sites like Carsforsale.com as their first choice to find their next car.
Carsforsale.com is One Very Popular Car Shopping Website
According to Amazon Alexa, Carsforsale.com is one of the most popular car shopping platforms in the industry, ranking in the Top 5 car shopping websites in the United States! That means more exposure, more leads, and more sales for you.
At only $99, there's no better value on the market.
Shoppers rate Carsforsale.com a top brand in the online automotive industry for two years running!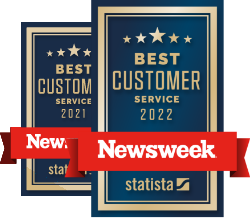 60% Say Leads Are The Same!
Nearly 60% of dealers say Carsforsale.com provides the same or higher number of leads as other leading shopping platforms that charge a whole lot more!
2x As Many Active Buyers
Product improvements and new shopping features have increased consumer demand and trust, boosting car buyers' interest, and doubling dealer contact rates!
With Us, Your Leads Are Always Your Leads
Gain dozens of exclusive, first-party leads every month. Never sold or shared!
Your leads from Carsforsale.com are yours alone and aren't sold to anyone else. Just like it should be.
New! Check Out Our Awesome New Shopping Features

"Cars For Sale has increased sales at my dealership to an all-time high! This platform allows our company and cars to be seen worldwide."
 Melissa H. | Dealership President
It's All About the Details. We Drive Demand for Your Inventory.
Put your vehicle in the spotlight with detail pages that merchandise your inventory and drive shoppers to you.
N

Virtual Shopping Badges

N

Safety features and recall information

N

Price history and monthly payments

N

Listing analysis

N

Vehicle History Reports

N

Easy Auto Loan Calculator

N

Unlimited photos & Video Test Drives
Leads, Leads, and More Leads
Interested buyers won't miss the opportunity to call, text, or email you with multiple lead opportunities on search result pages and individual vehicle pages. Plus, you'll never have to wait for notifications. We let you know as soon as the message is sent.
N

RapidReply Text, Email, and Phone Leads

N

Loan Applications

N

Price and VIN requests

N

... And more!
Branded Inventory Pages – All About You & Local Search Ranking
Not only do these pages help you cut through the clutter and shine a spotlight on your inventory, they help maximize exposure at the local level! According to Google, nearly half of all searches are local, and Carsforsale.com sits high on Moz's leaderboard of top citation sources for car dealers and important ranking factors.
N

Only your inventory for a competitor-free shopping experience

N

Multiple ways for shoppers to contact you

N

Call-outs for loan applications and financing

N

Carsforsale.com ranks top 5 for local search!
Boost Your Presence on Google
More exposure is now included in our service!
Get in front of active buyers. 95% of car sales start with a search and you need a listing partner to take advantage of new Google Vehicle Listings. That's where we come in!
N

Your listings on Carsforsale.com are automatically featured on your Google Business Profile

N

Includes new, used, and certified pre-owned vehicles

N

Google Vehicle Listings feature photos, price, and highlights

N

Shoppers can browse, call, get a free Vehicle History Report, or visit your website for more details
If You Think This is a Lot of Exposure,
We're Just Getting Started!
Discover even more ways we drive traffic to you.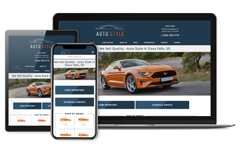 Auto Dealer Websites
Mobile-friendly websites proven to increase traffic and deliver leads.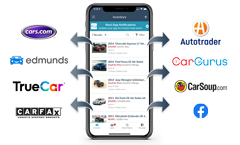 Inventory Distribution
One time set-up for ongoing free distribution to 400+ partners.
Get our full Suite of Solutions today for just $99/month. No contracts. No set-up fees. Just dozens of powerful tools.