Vehicle History Reports
Get 200 Free Vehicle History Reports every single month! Buy and sell with confidence at no extra cost.
Let's Get Started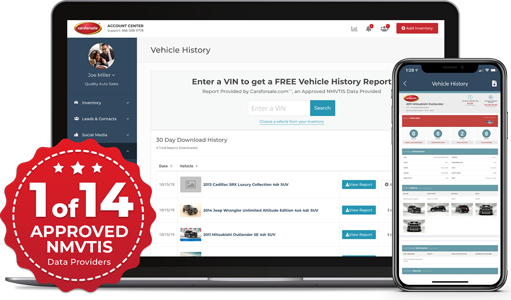 Manage Your Inventory Confidently with Vehicle History Reports
Free Reports. Confident Buying. Peace of Mind.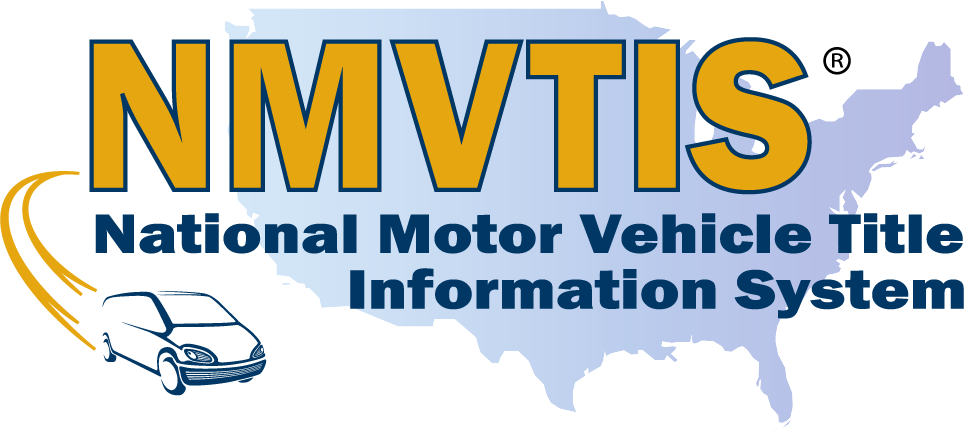 1 of only 14 Approved NMVTIS Data Providers
NMVTIS provides matching records on over 96% of vehicles in the country.
As 1 of 14 official NMVTIS providers, our reports disclose information on over 70 critical title disclosures to protect against title fraud, unsafe, and stolen vehicles. With government-backed data, you're empowered to make smart business decisions that lower your risk, increase your bottom line and build consumer confidence. 
Two Leading Data Providers.
One Powerful Report.
NMVTIS
Get official NMVTIS records on over 70 Critical Title Disclosures.
What's Included in the Report:

  Junk & salvage information

  Insurance report

  Title history & Title brand

  Odometer discrepancies

  Average pricing and mileage information

  Online history, including photos

  Vehicle photos & pricing

  Make & model, body style, transmission, etc.

  …And More!
Carsforsale.com
Get online photo & vehicle history from over 20 years and 50 million vehicles.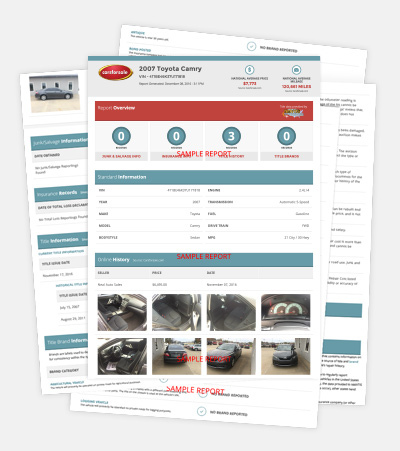 71% of shoppers looking to buy a used car said they would seek vehicle history reports.
Source: AYTM
Mobile Reports for Your Mobile Life
Scan a VIN for instant reports! 
At the auction, on-the-lot or on-the-go, simply scan a VIN or select a vehicle from your inventory to get a free Carsforsale.com Vehicle History Report within our Dealer App.
Vehicle History Reports can easily be accessed from any device with a click.
Easily and instantly send messages to your customers through RapidReplyTM Instant Messenger.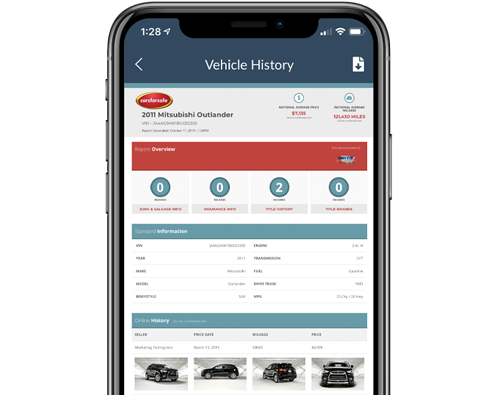 Get our full Suite of Solutions today for just $99/month. No contracts. No set-up fees. Just dozens of powerful tools.