Reporting & Insights
Gain valuable business, customer and inventory insight with our data-driven analytics tools that help you price smart and sell more!
Let's Get Started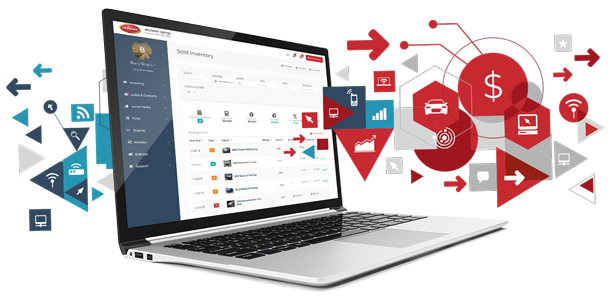 Take Action with Data-Powered Insights that Help You Work Smarter to Stay Ahead of the Competition
Inventory Pricing Tool
Get market and competitive insights to price smart.
Price every vehicle on your used car lot with market pricing for maximum profit with our live pricing tool! 
View regional and national market data based on hundreds of millions of data points from Carsforsale.com to set you up for success. View price and mileage averages on similar vehicles in your area and across the nation to price your vehicles with confidence, drive leads and stay ahead of your competition.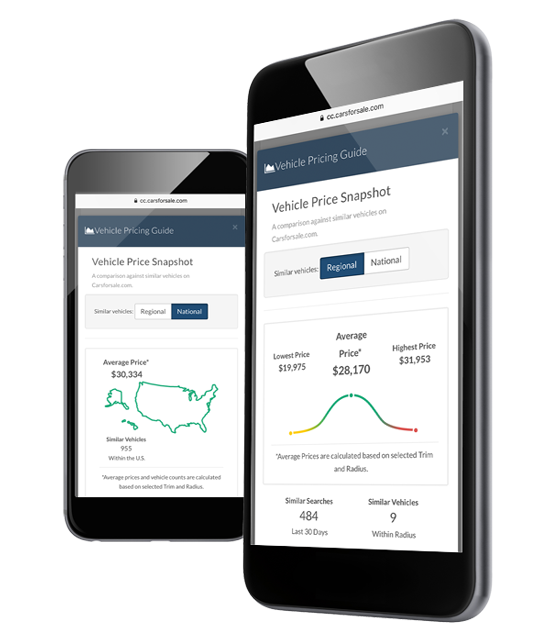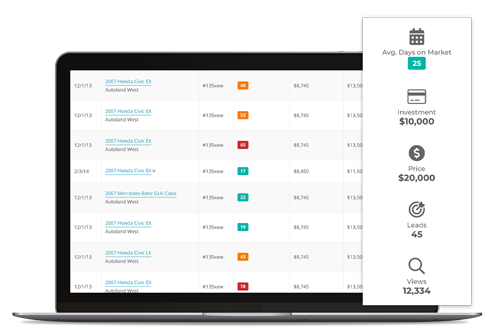 Inventory Analytics 
Inventory insights to drive leads and profit.
All the key metrics you need in one dashboard empowers you to make real-time decisions that drive leads and maximize profit.
View key metrics on all your vehicles:
Days on the market

Purchase investment

Expected profit

Vehicle Detail Page Views

Total Impressions

Number of leads
Sold Inventory Reporting
Manage the big picture with sold inventory reporting.
It's critical to understand your bottom line. Cars For Sale makes it easy to manage the big picture with sold vehicle inventory reporting.
View key metrics on all your vehicles:
Profit and loss

Customer Data

Final Mileage, Price and Discounts 

Total number of days on market

Total views, impressions and leads

Vehicle details and specs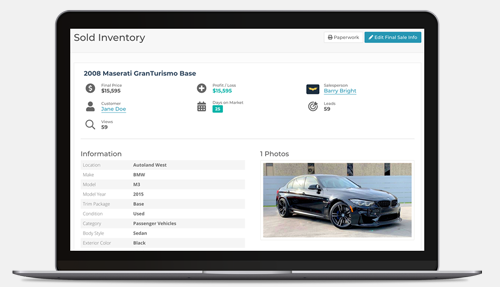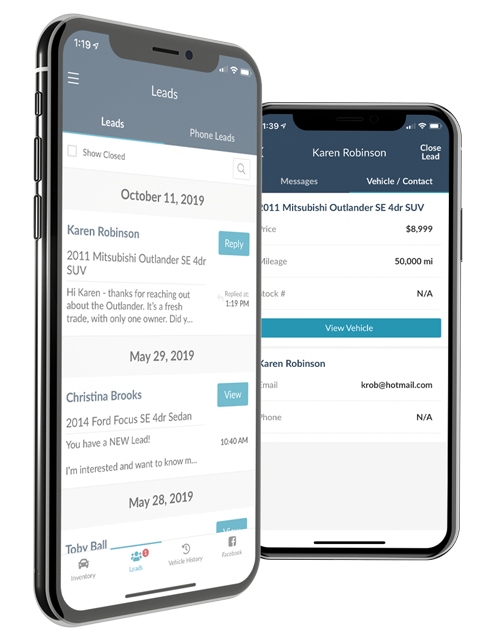 Lead Reports
Leverage real-time reporting to stay engaged with your leads.
In addition to instant lead notifications, Cars For Sale provides real-time lead reports to ensure you're staying engaged with all your leads.
Work your leads smarter and faster with instant reports:
Manage leads by vehicle
Manage leads by customer
Filter leads by source: Carsforsale.com, dealer website & more
Sort by lead type: photo request, test drive, offer, financing & more
View contact information
Manage lead follow-up by staff members 
Get our full Suite of Solutions today for just $99/month. No contracts. No set-up fees. Just dozens of powerful tools.